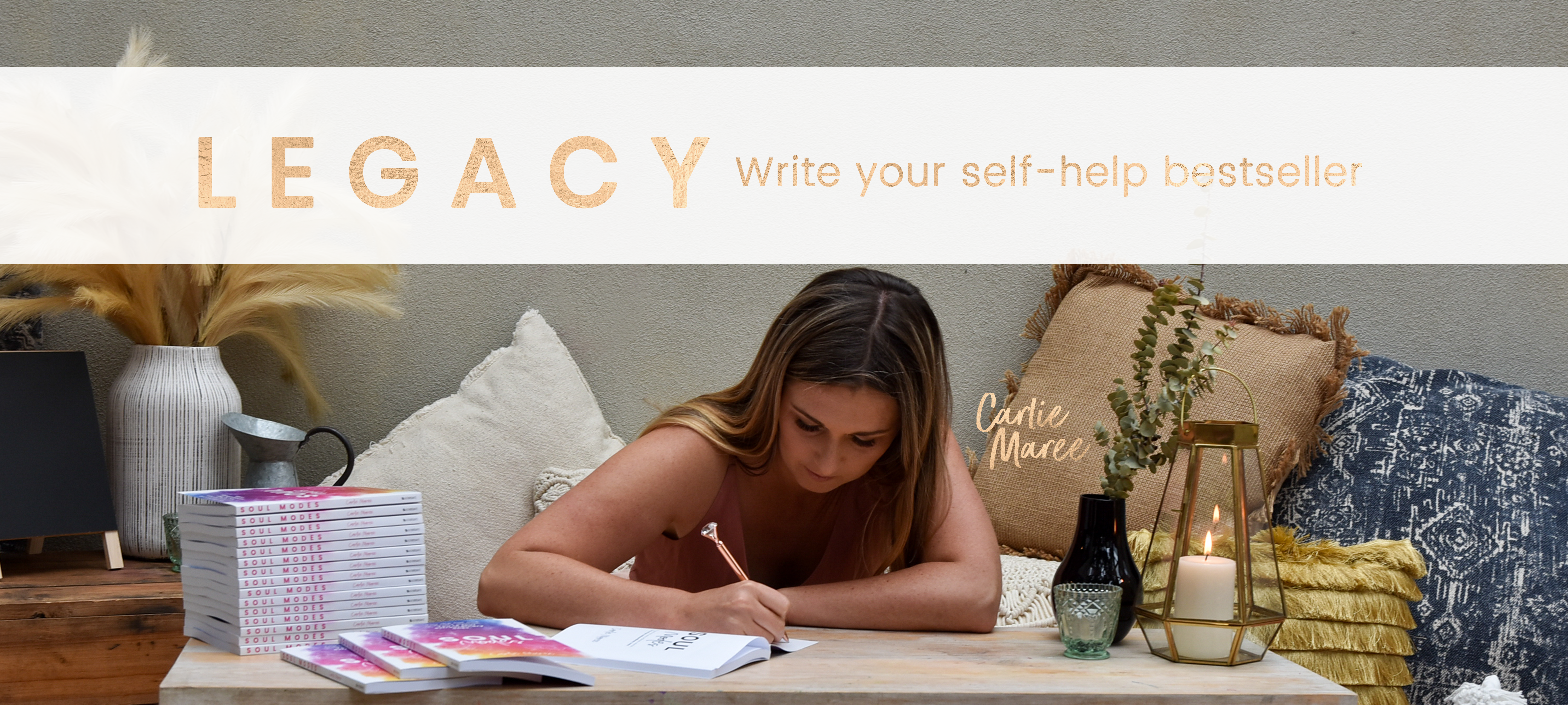 This is a 3 month focus group for writing your self-help book, running November 2020 to January 2021.
The program will be run inside of a Facebook group and will include:
Prep-steps to get your ready and raring to go
Eight live-streamed skill-builder trainings
Weekly group coaching via Zoom
Also;
Scheduled group writing sessions to tap into the collective energy
Powerful accountability from a group of ambitious and inspired women
Epic support from me, with all your writing and publishing questions answered
Join the group, or add on 'Voxer VIP' for 1:1 support.
Voxer VIP gives you daily access to me privately via audio message, as well as a weekly review of a sample of your writing. Note: the 1:1 support is only available as a pay-in-full. See option 3 below.
This program is run by me, Carlie Maree.
I'm a #2 Wall Street Journal bestselling author. I achieved the #1 for Self-help for Amazon in both the US and Australia.
I am part way through a Bachelor in Writing and Publishing and have worked with some of the best in the business. I've been blogging since 2014 and I have learned a thing or two about putting powerful words together.
My book has grown my business exponentially, and I would love to see yours do the same for you.
Book writing is powerful work. It will stretch you and it will uncover parts of yourself you haven't met yet. I would be honoured to hold the container for you to do that within.
Are you ready for this ride?