For the make-a-difference women.

Welcome to the MAD Woman Movement.
We are the MAD women.
MAD = make a difference.
We're the ones crazy enough to change the world, even if it's just a corner of it.
We're all about making a difference in the lives of others.
We're the coaches and consultants, the healers and helpers, the makers and menders, the lovers and leaders.
We are big thinkers and deep feelers.
We're willing to be wrong or look silly or trip over or fall down. Because we're human and because it sets a precedent.
Our unapologetic human-ness gives others permission to stumble too.
We pick each other up. We know there is no competition, only community and collaboration.
You see us all over the internet. Sharing the love.
We create ripples that turn into waves.
We mobilise people and start movements.
We don't stand idly by and let our dreams turn to dust.
What is the MAD Mastermind?
It's a movement, a shifting of energy, a way of living. It's the idea that get to do your work in the world, in a big way.
It means forgetting about 'shoulds'. It means making heart decisions. It means you have the power to do literally anything and all you have to do is believe that and show up for it. It's about giving you full permission and it's about skilling you up so you can make it happen however you want to make it happen.
You don't have to go it alone. You can access everything you need to thrive.
Who is the MAD Mastermind for?
This is for you if you are seeking clarity, courage and a community to help you show up and do your work in the world in a way that feels so good, and so right.
What's inside the MAD Mastermind?
Access to an archive of 12 courses. New live workshops every week. Unscheduled bonus bits.
Plus an opportunity to upgrade to add 1-on-1 support.
12 x Online Courses
The Soul Biz Project: A foundation-fortifying journey
A seven week deep-dive review and realisation of your soulmate business.
Whether your biz is only an idea, or it's a fully-fledged operation, this course is for you.
Tangible AF exercises. Inspiring AF trainings. It's kind of a big deal.
We explore and adventure into the seven core pillars of the Soul Biz philosophy.
We spend a week on each pillar, fully connecting with and embedding each of these through a series of writing and sharing activities.
This a chance for you to take a balcony view of your business and see where you could bring things more fully into alignment with where your soul wants to be.
Open: The mindset of money making
Let's talk about money.
You've got value to give.
If you're not giving it, let's talk about that.
If you're holding negative vibes around being paid well, let's talk about that too.
If you're resenting other people for being paid well, that might be a hint that it's time to make some shifts.
OPEN is a two week program to shake up your mindset around money. We go deep on core knowings and abundant actions to create the income you desire.
Audacious: Creating courage to do big things in business
The person you want to be is already there inside you. She's just hidden under layers of doubt, fear and societal expectations.
And here's a secret. She's always leaving you breadcrumbs. Those little inklings, the inspired thoughts that pop in when you let yourself imagine what could be possible.
Your desired-future-self is showing you every day. The work is in shedding the layers, the work is in dropping the fears – so that you can hear her.
Get bucket loads of confidence, by generating it as a by-product of audacity, tenacity and courage.
Sold: Non-skeezy sales strategies for soulful sisters
You don't have to be a skeezy a-hole to grow a business.
You don't have to be 'salesy' or 'a marketing-type person' to have success in your biz.
You just don't. So I'm sorry, but the excuses you're telling yourself are bullshit.
You can grow a thriving business being exactly who you are, doing only things that feel good. I do. And I love it.
And I'm so pumped to teach ALL the skeeze-free things I do to call in the sales in my business.
SOLD is my sales course for women who want to do good in the world AND have steady cash flow.
Magnetic: Be your brand's greatest asset
It's time to come out from behind the veil, honey.
My business is me. I am my business. The days of hiding behind a logo are over.
This is not just a course on personal branding, but a course on authenticity.
Magnetic will give you the courage to show up in a big way so that your business can be all that you want it to be.
Launching with Love: Birth your business babies in a big way
What's the thing that's inside you, desperate to get out?
What's the thing that keeps tapping you on the shoulder?
What's the message you've been given that needs to be shared?
You know it. Deep down, you do.
It's time to get the hell out of your own way and do the thing.
Launch it. Create it. Say it. Show it. Share it.
Give us what you've got.
Launching with Love will take you from idea to impact. Learn the exact step-by-step process I've used to launch three new things every month for the last year.
Call to Action: Mobilise a movement, monetise your message.
You don't need anyone's permission.
You get to do the things.
You're allowed to have a message.
You're allowed to start a movement.
You're allowed to mobilise people.
Oh, and guess what.
You're even allowed to make money. *gasp*
Whether you know it or not, your business stands for something.
'Call to Action' is where we get really clear on what that is and use it to magnetise people to your brand and do good in the world.
You will nail your message, create a movement, and make money in the meantime.
Content Creation Queen: Consistently create killer content (that cuts through)
Are you ready to become a content creation queen?
Do you want to know, in your heart, that you'll be never run out of valuable things to say for your ever growing community of followers online?
Do you want to be able to bring the goods on social media every damn day AND have so much to sell that it just keeps pouring out and your pen can't keep up?
'Content Creation Queen' is the Soul Biz Sisterhood's best-loved course.
Tangible tactics. Inspiring ideas. Practical processes.
Learn how to show up online in a way that builds your following and your income.
Way with Words: Wicked writing for better business
In this age of video, we are losing the art of powerful writing.
In this scroll-society, you have to grab people within seconds.
Words can do that. Words are my thing.
'Way with Words' is a writing course like no other.
20 x punchy-as-fuck writing workshops
20 x tangible ways to make your writing that much better
20 x methods of engaging your peeps and growing your biz
20 days to find the writer within you. She's in there. There's no doubt.
Transcend: Rising above and raising the bar.
AKA: Fucking off the fear of other people's opinions.
Are you held back by the opinions of other people? Are you do ready to rise about it all and? It's time to raise the bar. It's time to turn down the volume on the whispers and turn up the dial on who you are ready to be.
6 x soul shaking video trainings
6 x actionables to create real movement
Sorted: Getting (sh)it done soulfully
Do you love being organised? But find it hard sticking to a system?
Do planning, scheduling, routines and structure make you cringe?
But you feel like they're the missing link?
Oh honey, this is right up your alley.
Let's bust your blocks, find your flow and start taking positive action from a place of 'I deeply desire' rather than 'I should'.
Let's plug the holes where your time, energy and headspace are draining out. We'll create momentum and start seeing actual results that charge you up and keep you moving.
Let's make it all work for you in a way that FEELS GOOD.
'Sorted' is my entire productivity and time management system in one lovely little bundle.
Get skilled up for a soulful life and find the joy in your juggle.
Soul Modes for MAD Women
How to run your business around your own motivational rollercoaster.
How to always do what feels good.
How to make great content in each mode.
How to be consistent but also respond to your own needs.
How to build epic relationships with your audience and customers using the Soul Modes framework.
How to use your soul modes to make decisions.
How to quadruple your output.
Mini Masterclasses with industry experts
Slaying Social Media with Jessa Lewis
Belief Work with Jana Kingsford

Making your brand beautiful with Ellie Schroeder

SEO with Bec Sanders

Styling and Self Love with Shareena Winter

Selfography with Paula Ivy
Insurance for Small Business with Aughtersons Brokers
Legal basics for small business with Law Base
Tax Essentials with Alexander Consulting
A High Vibe Community
Learn alongside a crew of exceptional humans. The MAD Mastermind Facebook group has been described as the loveliest place on the internet. These are some of the most incredible women you'll meet. The connections formed here will last a lifetime.
Bursting with gold and delivered with love.
Are you ready to join a high-vibe tribe and see where it takes you?
$177 AUD per month. Cancel any time. Hit the button below and discover it for yourself.

Scroll down for pay in full options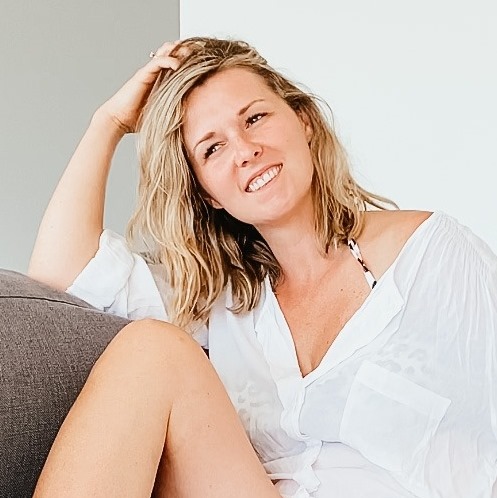 Carlie Maree
Carlie Maree is the master of motivational intelligence.
She's a Wall Street Journal bestselling author, online educator, renegade researcher, sought-after speaker and creator of the binge-worthy podcast 'Go Hack Yourself'.
With her bold teachings and revolutionary frameworks, she empowers women all over the world to live differently.
She has a deep understanding of how women work – what motivates us, what drives us, and what holds us back.
And since coming out last year with her ground-breaking book and Netflix-style documentary, she's holding nothing back.
This woman is the real deal. She's here to change everything.
Find her @mscarliemaree
Some other things you may be wondering…
I run a service-based business, is this for me?
If your service does some good in the world, then YES!
To give you an idea, some of the soul biz sisters include; naturopaths, resume writers, virtual assistants, psychics, artists, photographers and many more.
I run a product-based business, is this for me?
If your product is designed to do good in the world, then YES!
To give you an idea some of the soul biz sisters sell, essential oils, clothing, furniture, skin care and more.
I don't have a business yet, is this for me?
If you want to do good in the world, then YES! The courses and connections you will gain inside the sisterhood will help gain clarity and momentum towards building your soulmate business.
How do I access the courses?
Everything is inside a Facebook group.
Can I access everything on my phone?
If you have Facebook on your phone, then YES!
How much time should I plan to invest each week?
That is totally up to you, approximately 1-2 hours of new content is added per week. However, there is an archive of resources you can work through at your own pace. Everything inside the sisterhood is an opportunity not an obligation. Engage as much as you like or hang out in the background if that is what feels good.
What happens after I subscribe?
As soon as you've subscribed, join the Facebook group as per the link at the bottom of this page. You will have instant access to all of the content.
What happens if I want to leave?
You can un-enrol at any time. All you need to do is log into PayPal cancel the recurring payment and jump out of the Facebook group.
Go At Your Own Pace
No contracts. Opt in and out as you like. You can un-enrol anytime at the touch of a button. But be warned, you will want to stay!
What difference would support make?
If you've had enough doing it on your own, if you know you are capable of so much more, if you have a thirst for knowledge and a love of learning – this is the place for you.

Once you've signed up, make sure you jump in to the Facebook group here!