Build a high vibe brand, increase your impact, explode your income
You know it's time to STEP UP.
You're SO ready to grow.
You know there's MORE for you.
You're desperate to feel truly SUPPORTED.
You're ready to OWN who you are and BE THAT.
You want to blow up your income and your impact.
You want to rise like never before.
You want to release all the shit you tell yourself.
You want to realise what you're capable of.
It's time for the God damn shackles to be off, both off you and off your business.
You can be a newbie or an oldie in business, all that matters is a burning desire to DO GOOD in the world and an impatience to GROW.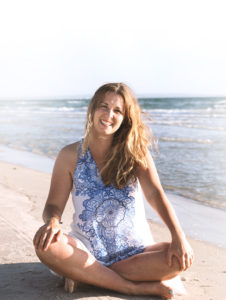 My name is Carlie Maree. Every day I help women to do their work in the world, in a big way.
Five years ago, I just wanted to have a little business that helped pay the bills and kept my brain busy.
I felt like maybe I had some value to give but I was afraid of 'the world' seeing me on social media for my business.
Now things look very different.
Now I know what happens when I get out of my own way and quit letting fear paralyse me.
Now I reach hundreds of people every day and make more in a month than I did in a year.
I get how scary it can feel. I'm constantly busting through new layers around being seen and heard and known.
But I'm committed to doing that. And I'm committed to helping other women show up for what they care about so they can create an impact and an income bigger than their fear is letting them imagine.
Honestly babe. It's not been all that hard. I feel like I'm only just getting started. And I so want to bring you along with me.
Powerhouse will empower you to:
Run YOUR business in a way that feels good

Forget about 'shoulds'

Make heart decisions

Do literally anything, all you have to do is believe and show up for it
You'll receive extraordinary support from me and a group of women who know what it means to show up and shine.
.
Want to know what Powerhouse has done for other women like you?
I've totally broken through all my fears, nothing is holding me back now. Carlie is amazing. I feel unstoppable. Powerhouse is the best decision I've made in my life. The creativity is pouring out and the fears are gone… and that's all thanks to Carlie and Powerhouse.
I feel like a completely different person from when I first started. I feel like I've got a really strong foundation now. Anything that comes up, I know I can handle it. I've loved every second of it.
Powerhouse opened it all up for me. I've stepped outside of my comfort zone and I'm finally doing what I've always wanted to do.
It has taken me from strength to strength. The girls and Carlie had my back. Powerhouse has been the fuel that has kept my business going. Carlie is a goddess.
The support in Powerhouse is just beautiful. I have loved being in the energy of the incredible and kind hearted people in there, all cheering each other on.
I absolutely loved the process. I've made major changes in my business and Powerhouse gave me the confidence to make those decisions. I launched two courses and had my first $10k month. Carlie's support is amazing. I had a beautiful experience and I highly recommend it.
Powerhouse took my business from something I dabbled in on the side to something that makes money. It was worth every cent. I quadrupled the money I spent on Powerhouse in one month. I've nearly doubled my Facebook following. Carlie comes from the heart, there's no bullshit. It was the best thing I've ever done.
Powerhouse has tripled my following. It has given me clarity on my brand and what I want it to be. I look back on where I was and where I am now and feel really glad I did it. Doing Powerhouse, you feel lit up, motivated, inspired and ready to go.
I've learnt that there is no limit on the amount of growth you can have and how quickly growth can happen. My income has almost tripled. I no longer put any limits on what I can do in my business. I absolutely loved it.
I loved it. The person I was before Powerhouse is not the person I am now. I now have my name and face on my business and I show who I am. Carlie helped me find the answers that were within me.
I'll have what they're having!
All the deets on what happens inside Powerhouse:
Weekly power sessions – these are live trainings, covering soul-fuelled strategies and deep level mindse
Weekly live Q&A – my eyes on your biz
Weekly accountability check ins – receive love and wisdom from the group to help keep you moving
Regular behind the scenes – insight into the workings of a six-figure business
Voxer access as required – private access to my inbox, as and when you need it
Access to Soul Biz Sisterhood – my online membership groups including 10 of my best business-related courses
Access to any new online programs that I launch while you're in Powerhouse
Access to a private FB group full of high-vibe humans
Access to a private messenger group for when you just need to plug in to the Powerhouse energy
Questions that might be on your mind:
How much does Powerhouse cost?
It's $111 per week.
What happens if it's not for me?
Just let me know. You can un-enrol at any time.
How long does Powerhouse go for?
At this stage Powerhouse will run until the end of 2019, and the intention is a minimum three month commitment, though you can of course un-enrol at any time.
Am I really ready for this?
You know the answer to that. That feeling in your belly – that's your answer. When you just know there is more for you, it's like a nagging, an itching.
I can't wait to see you in Powerhouse – to see what happens for you once you plug into the Powerhouse energy. Let's do this.
Big love,
Carlie 💙
P.S. You're ALLOWED, honey. You don't need anyone's permission. You get to do the things.