Meet the Soul Modes Mentors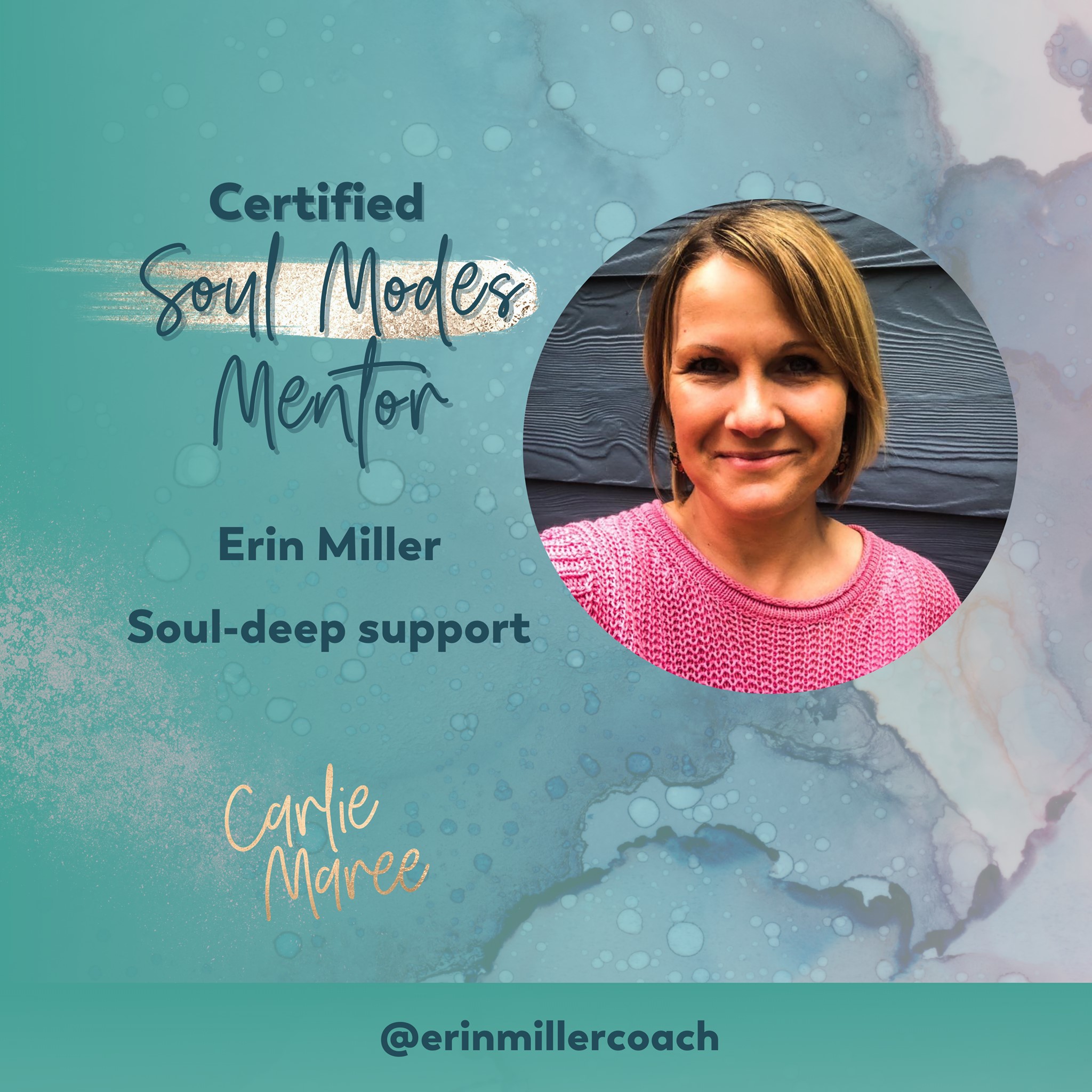 About ERIN MILLER
Erin Miller is an Inspirational Motivator trained in a variety of modalities and practices including Neuro Linguistic Programming (NLP), Life Coaching, Mindfulness, Circle Facilitation, Reiki and Certified as a Soul Modes Mentor.
Erin brings with her a unique richness and spiritual flavour to support you in learning how Soul Modes can assist you in living a Soul lead life.
She has had the privileged to work with clients all around Australia and also runs her own empowerment workshops, retreats, women's circles, online and group events.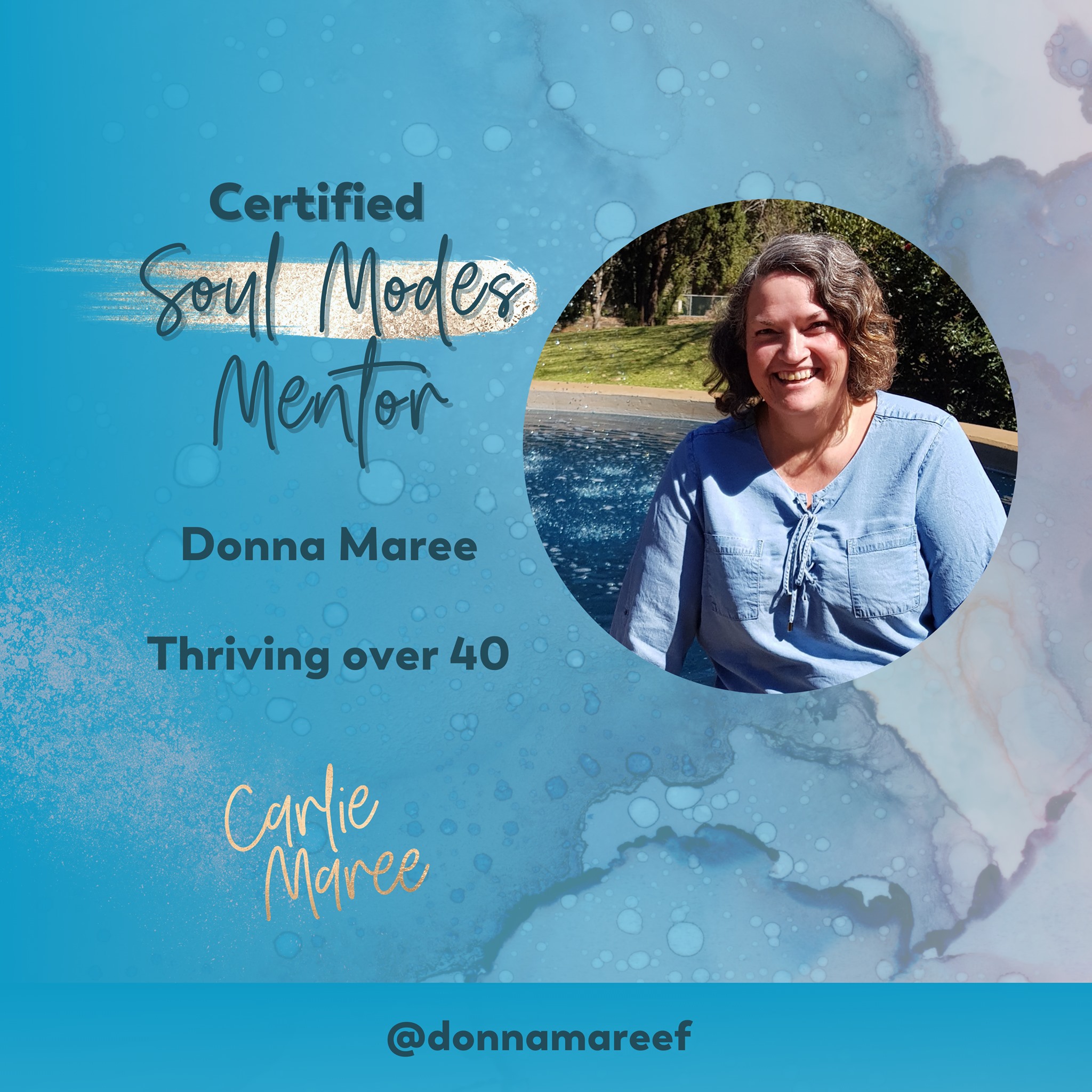 About DONNA MAREE
I am a guide, mentor, intuitive coach and am passionate about women expanding into their full potential and living life guided by their soul.
What is your work in the world?
I support women to remember who they are at a soul level and reignite their passion and joy for life. And learn to love and honour themselves deeply as I know what it's like to feel disconnected from self and live on auto pilot.
Favourite mode and why?
Bear mode is my favourite of the four modes as I relish the invitation to rest, reflect and regenerate. I have become extremely comfortable with dancing with my shadows.
Partners least fave mode and why?
My partner's least favourite mode is wild as I can become irritable and grumpy when I don't honour my needs.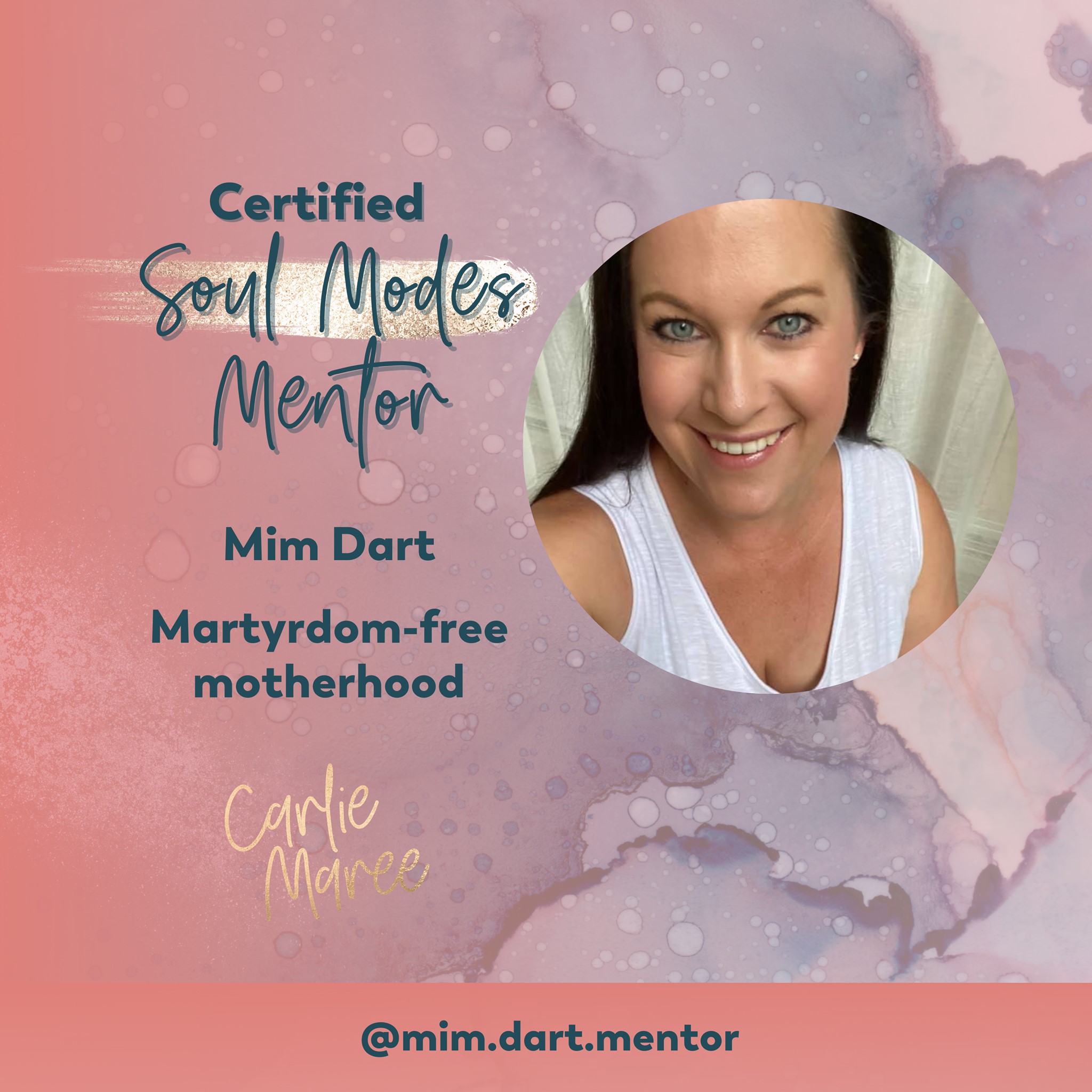 About MIM DART
I am a motherhood mentor, helping mums to reduce the overwhelm to bring more ease and flow into their life, their motherhood and their business.
I am also wife to Ben, mama of three, bonus mama of one and lover of good coffee and most herbal teas!
What is your work in the world?

Motherhood is my life's work. I am a passionate believer in helping mums do life in a way that feels good for them too, not just their families.
I love to help mums work through the myths we believe about being perfect, self sacrificing mothers, to discover who they are now that they are "also Mum" and to use Soul Modes to bring more balance into their days.
I also love to help women in business reduce the overwhelm of using social media to grow their business. (Instagram is one of my love languages!)
Favourite mode and why?
Bear mode! But it never used to be. I'm a reformed perfectionist and productivity chaser (loved super mode) so learning to honour the sacred pause of bear mode has been life changing for me. Welcoming the white space where the emotional and spiritual maintenance can happen is epic.
Partners least fave mode and why?Wild mode because I can get a bit frantic and short tempered.
Craziest thing you've done in wild mode?
Cut my very long hair to a short bob at my first visit to a new hairdresser!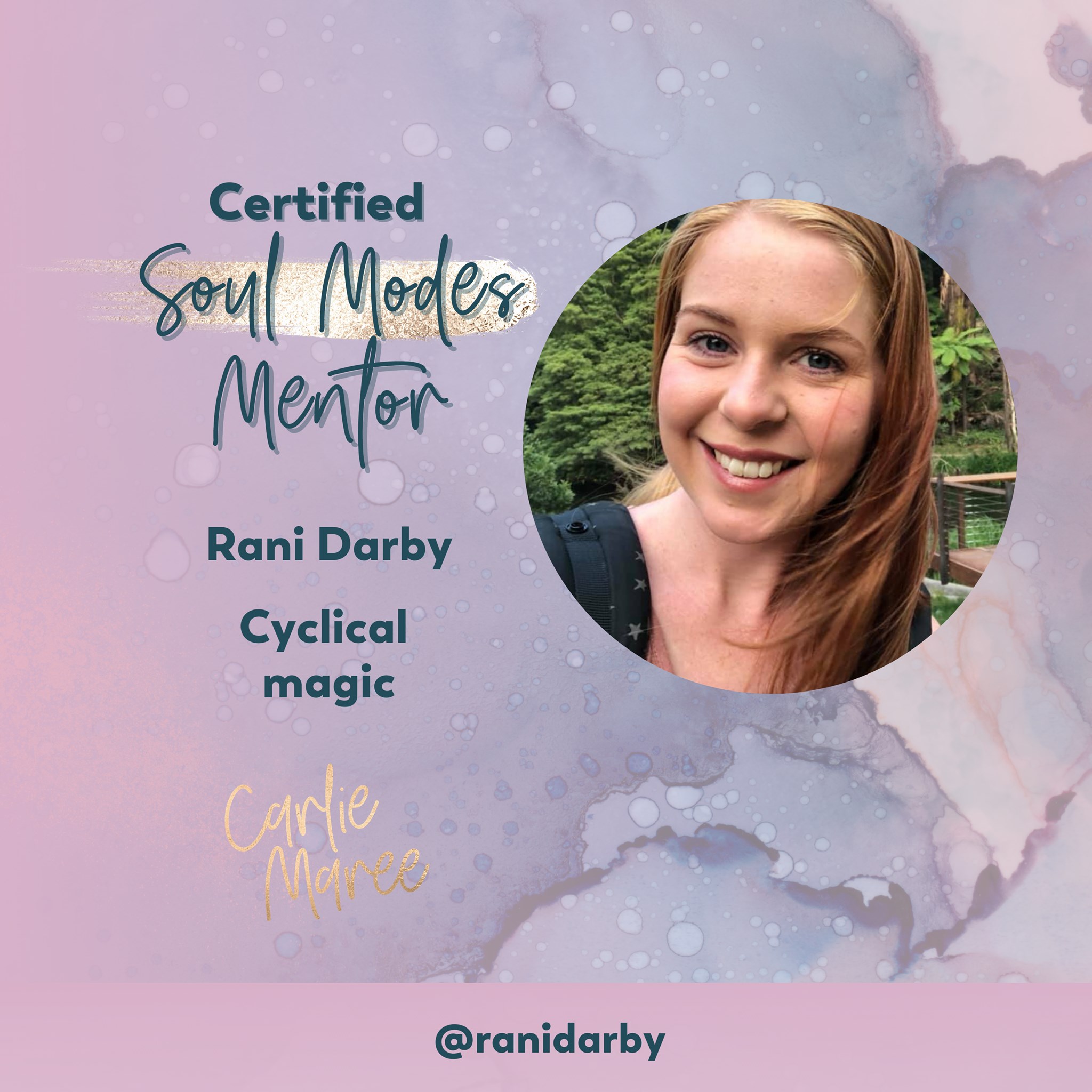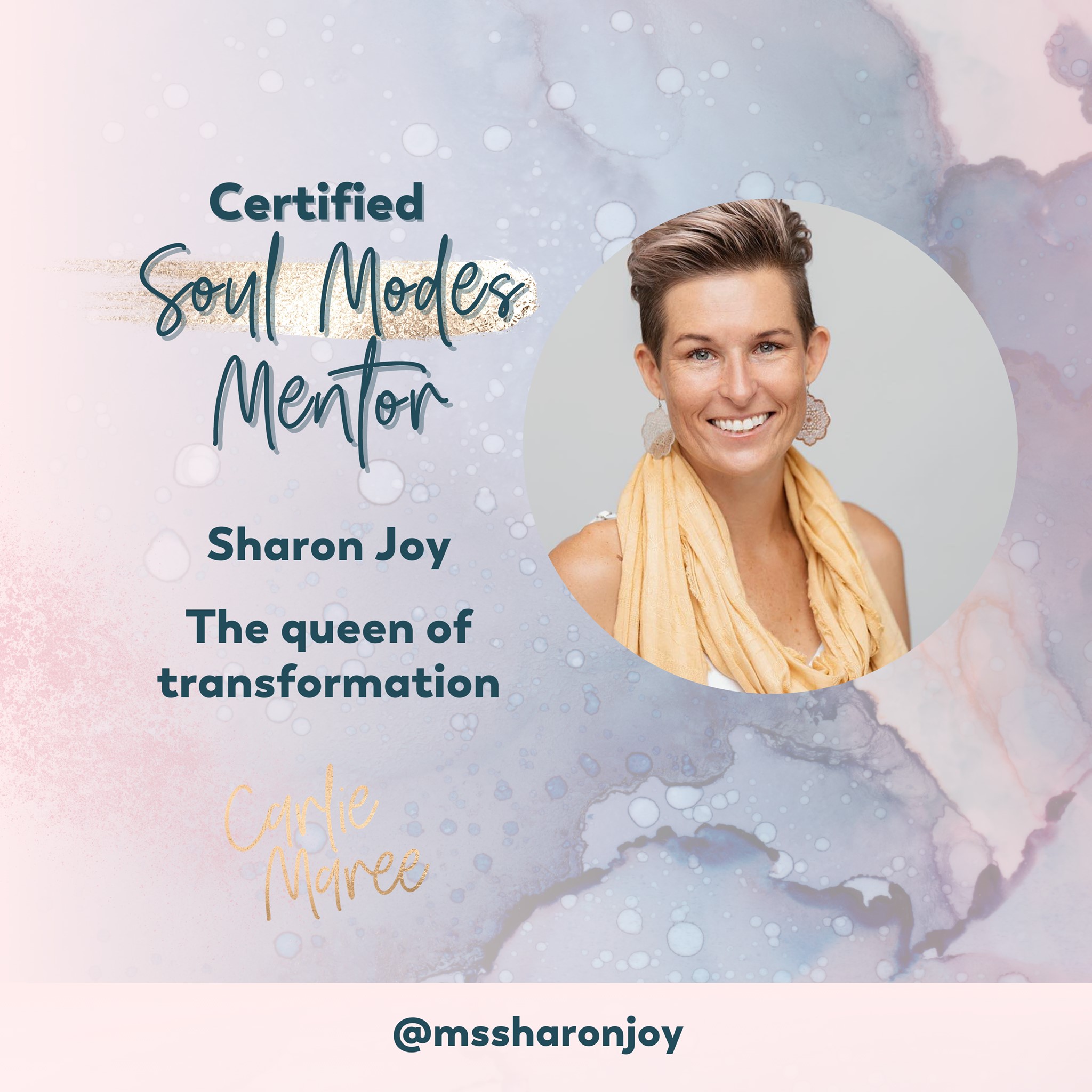 About SHARON JOY
I'm a teacher, a traveller and a transformer. I went from being a tired teacher to full-time traveller to inspired soulpreneur. 
I'm a wife to my high school sweetheart and together we are raising 3 awesome mini-humans. 
What is your work in the world?
I am a Transformational Mentor with my zones of genius being life, brand and wellness. Think of me of the Swiss Army knife you want to keep handy in your back pocket. 
I love to speak, write, create and of course teach on all the things. 
Favourite mode and why? 
Wild baby! She always knows the way. She's the one who guided me to leave my former career, leave my life in a big city, move my family into a caravan, venture off around Australia on a 2-year adventure and ultimately settle down into a completely different life by the beach on the NSW Mid-North Coast.
My absolute joy is helping women tune into their inner wild woman as so often she's been suppressed. 
Partners least fave mode and why? 
Super mode for sure. It's when I'm in my full masculine and inclined to shut the world out on my mission to get stuff done. 
Craziest thing you've done in wild mode? 
I made an anarchy reel of a live stream I did whilst in wild mode. I look back at it and cringe, "that's not really what I'm like is it?" Ummm Yep! Needless to say… it's wild!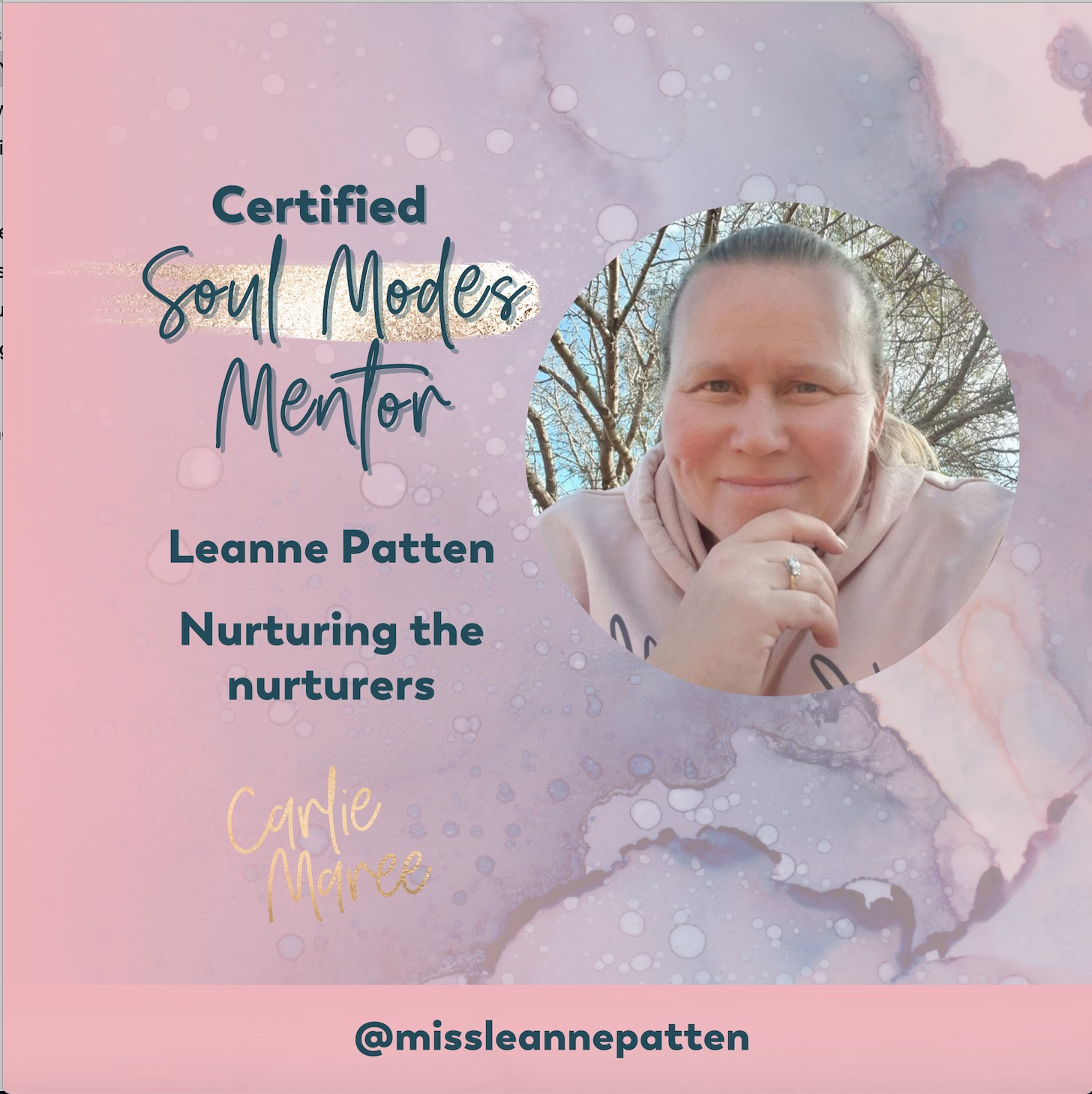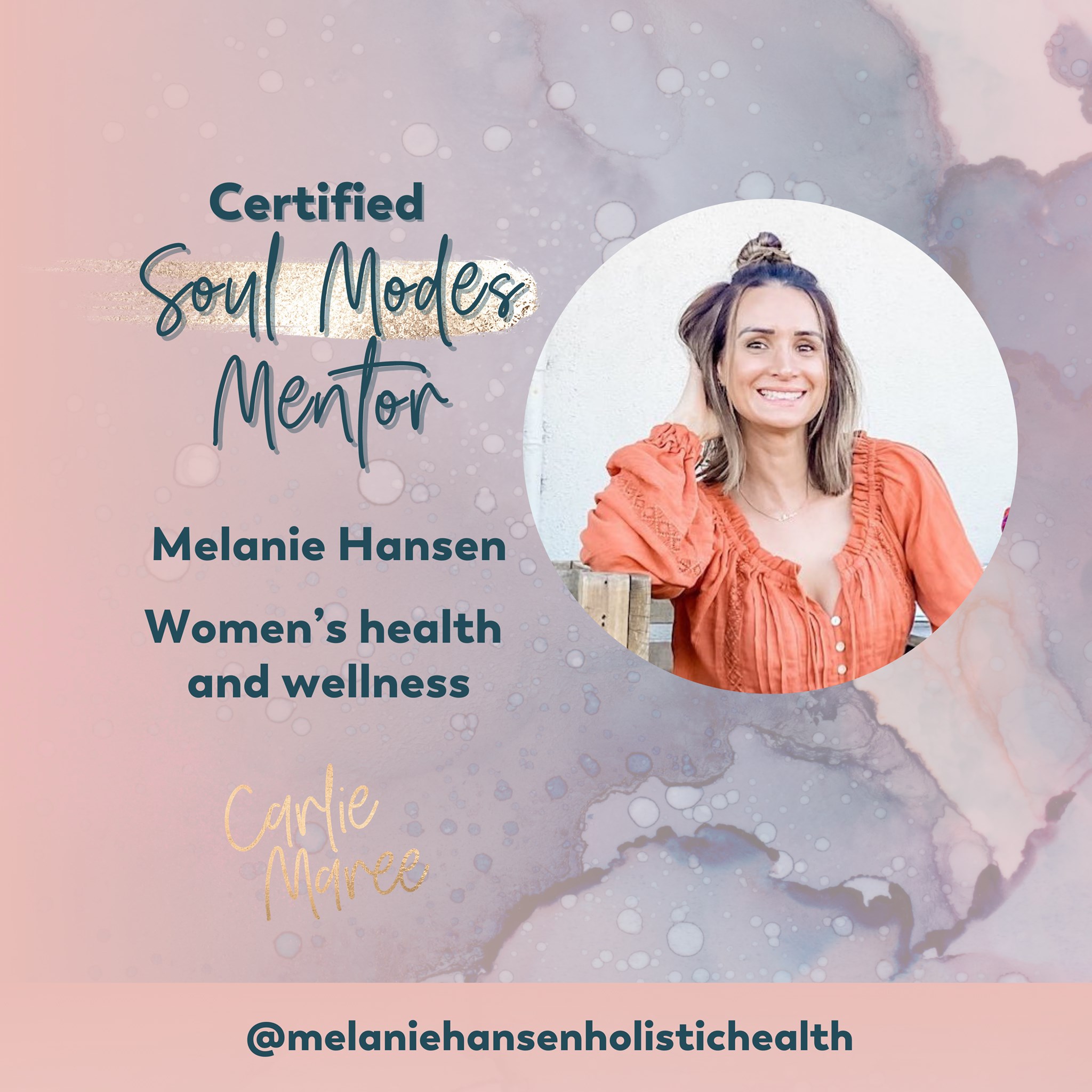 About MELANIE HANSEN
I am an integrative women's health coach, mentor, educator, yoga teacher, personal trainer, and nurturing intuitive feminine energy healer who supports mothers and women worldwide to live well – body, mind, and soul.
What is your work in the world?
Through my teachings, online programs, social media platforms, and in-person events and workshops, I encourage women to live differently, go against the grain and to understand themselves on a deep level that allows them to live in sync with their cyclical nature.
With a deep understanding of how women work, I will encourage you to question everything and learn to trust your own heartfelt knowing and wisdom!
Having worked with and supported mothers through motherhood, mothers-to-be through their fertility journey, women through life-changing events and journeys, I will empower you to lead and trust yourself through a transformation that will forever change your life.
Favourite mode and why? 
Honestly, I love them all at different times. The more I have tracked my modes and deeply understood them, the more I have realised just how powerful they each are.
Partners least fave mode and why? 
Wild mode! This is when Im the most crazy and trying to change the world haha! Im also the most frustrated in this most and can be a little crazy to be around.
Craziest thing you've done in wild mode?
Talked my husband into selling our home, closing down our businesses, homeschooling the kids and travelling Aust for 10 months! It was something we had wanted to do forever, but i think my wild mode definitely helped kick it all into gear.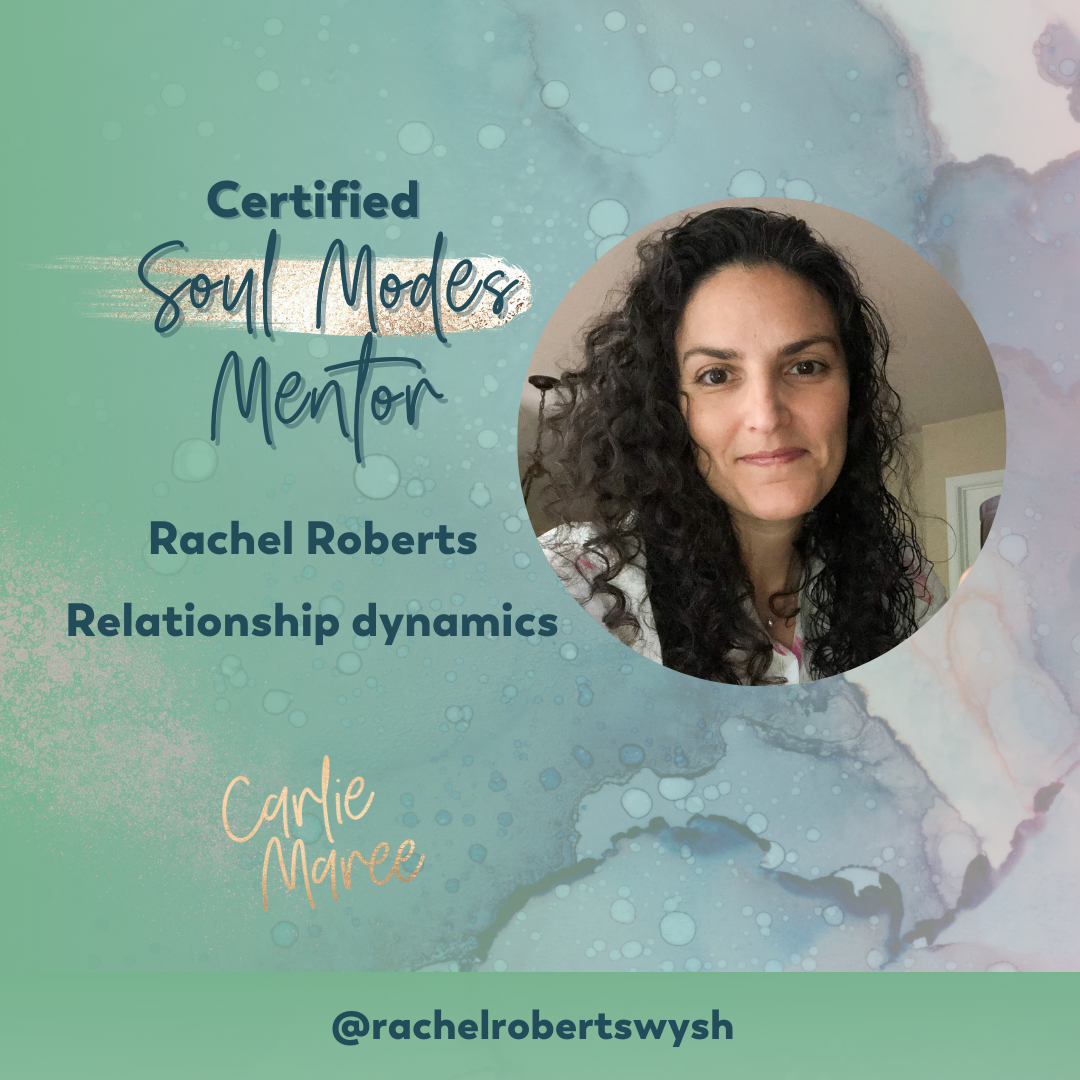 About RACHEL ROBERTS
A free spirit, neutral observer, empath, guide, and confidant, who chose to live the last 21 years married to an incredible human raising our 4 kids together – two wonderful stepsons and two fascinating daughters. A Soul Modes™️ Mentor and translator for both the masculine and feminine.
What is your work in the world?
I work with individuals and couples, with a deeper focus on relationships. I help you learn to translate the languages of the masculine and feminine. We each hold both within, but our communication and experience of them differs dramatically. Soul Modes™️ is an important part of that understanding. I am also highly familiar with the Enneagram personality framework and how our individual motivators and fears influence our lives and relationships.
Favourite mode and why?
I'd have to say my favorite mode is WILD. She's my familiar friend since my earliest childhood days. There have been some years where we have a falling out and I've tried to cage her – and wow, has she gotten pissed at me – but we've patched things up over time and I've learned to trust her more and more.
Partners least fave mode and why?
He says WILD.  haha  Probably because he mostly knows the angry, caged version of her, so it will take him longer to trust completely and continue to learn to work with her.
Craziest thing you've done in wild mode?
Jumped from a 50' (15.2m) bridge into a fast moving river below. My Wild Woman really enjoyed our teen years, though we're lucky to still be alive! Don't worry. I'm much more careful nowadays.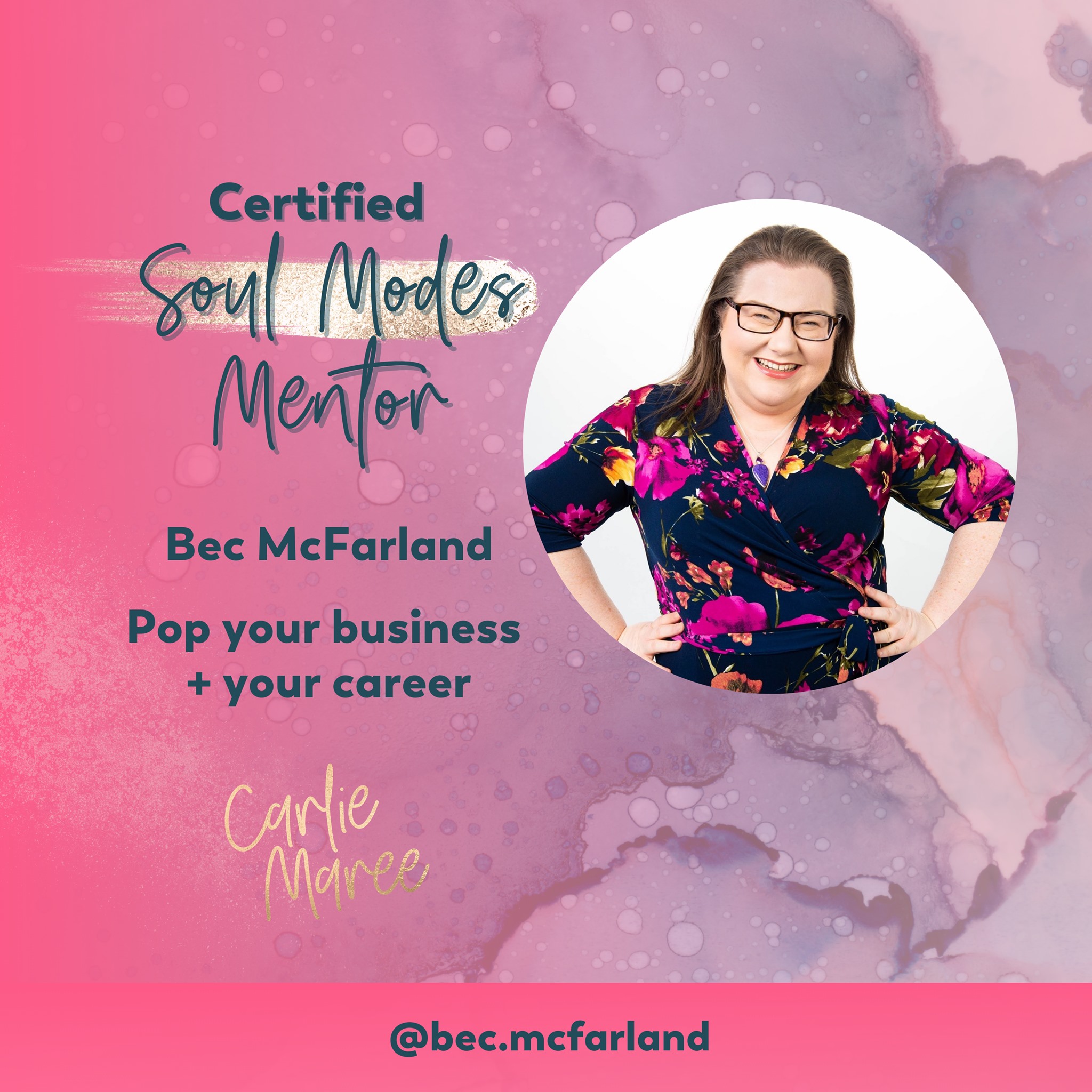 About BEC MCFARLAND
I'm a career and business coach, empire builder and the most hilarious introvert you've met. I'm an NLP Master Practitioner, DISC Advanced® Consultant and Facilitator, Adesso™ Practitioner, Soul Modes® Mentor and a massive nerd, especially when it comes to business and tech.
What is your work in the world?
I am here to help my clients do better and be better. I feel like it's my mission to help others understand and articulate their strengths, formulate a killer personal brand and overcome their mindset challenges so they can achieve their biggest, badass dreams. I do this through career and business coaching, online programs, my mastermind membership, retreats, workshops and other content. 
Favourite mode and why? 
I love wild mode because I feel like I've been unleashed. Wild mode is wicked for my business, because I come up with the most intense ideas and I feel no fear about bringing them into reality. I love the feeling of anything being possible and of no idea being too big to put on my list. 
Partners least fave mode and why? 
Bear mode, because even though I know what it is now that I've got Soul Modes in my toolkit, I still tend to be very whingy… I can be very vocal about how sorry for myself I'm feeling, especially when I'm dealing with a challenge. 
Craziest thing you've done in wild mode?
I decided to run my first ever in-person retreat! Gave myself only 7 weeks to organise it, even though I've never even been to a retreat before. I sold it out within three days and was over the moon. I had a very very difficult Bear mode after this with lots of "what the hell was I thinking?" vibes, but it is all coming together beautifully!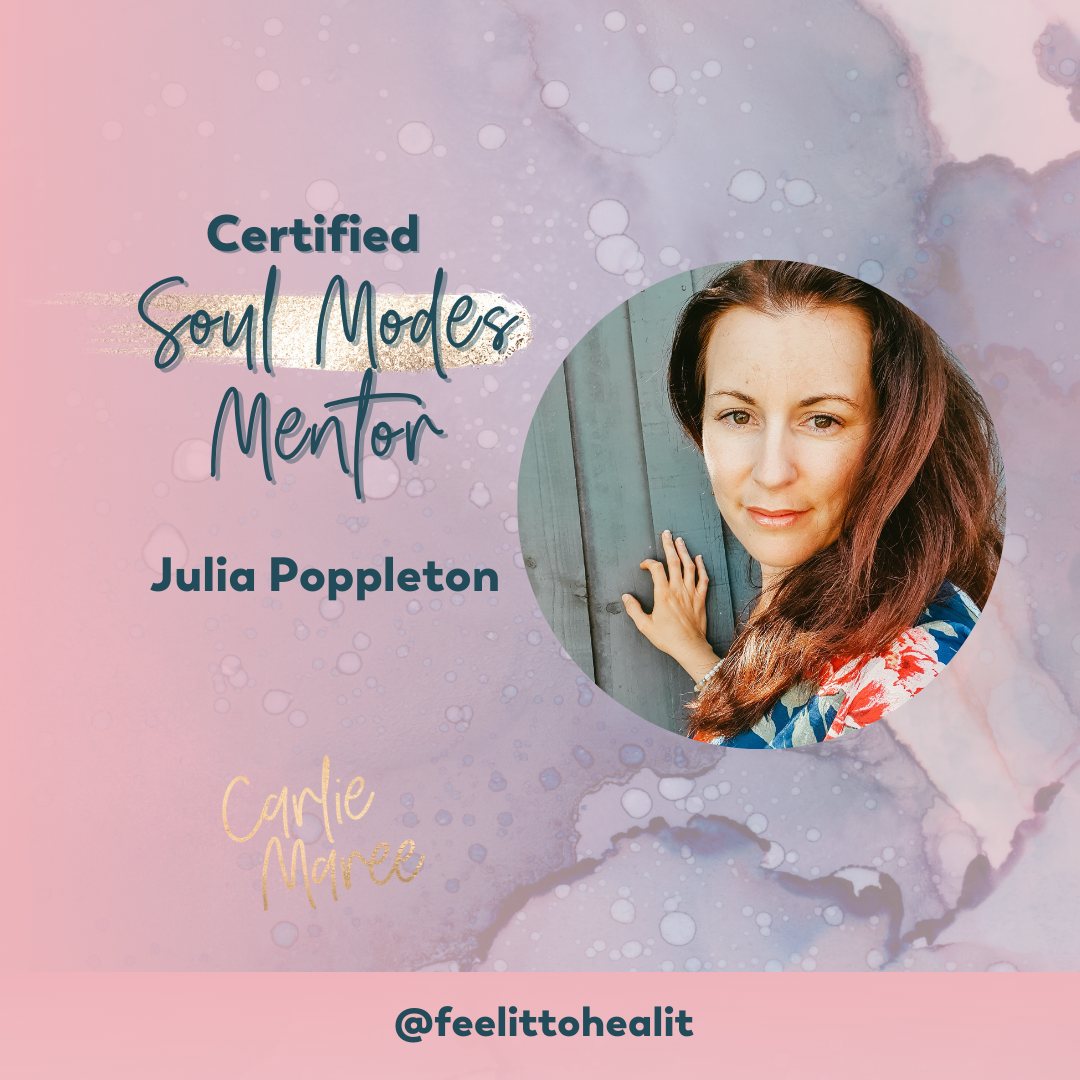 About JULIA POPPLETON
What is your work in the world?
I am a family kinesiologist and counsellor and also teach yin yoga and barre pilates. I love to gather women together for monthly circles and to really help people explore the depths of themselves and what they desire from their life.  I am a belief smasher and perception changer and I guide my clients to really see through a different lens how beautifully imperfect they are.
What is my favourite mode and why?
Sparkle! I used to find it my hardest mode to notice and really feel into but as I've developed a deeper practice of meditation and self adornment she is now thriving and brings so much pleasure, joy and sensuality to life.
What is your partners least favourite mode?
I think he loves them all but I would guess wild only because I can get short tempered and forceful.
What is the craziest thing I have done in wild mode?
Cut my own hair out of impatience.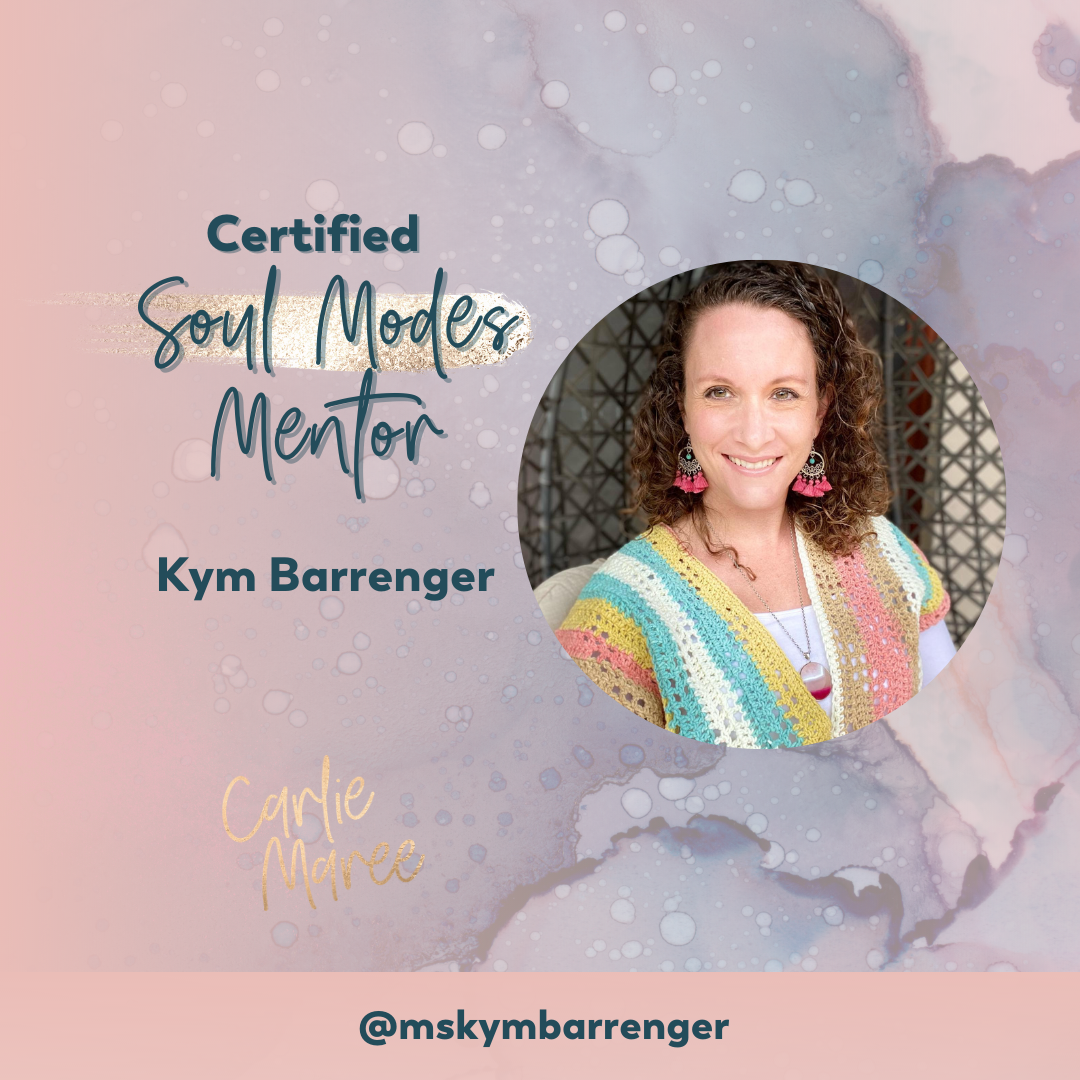 About KYM BARRENGER
What is your work in the world? 
I am a Holistic Wellness Coach and Personal Growth Mentor, I am passionate about health, about loving our bodies, feeding them, moving them in a way that nourishes our mind and soul.
What is your favourite mode and Why?
I love all the modes, especially when we get to honour them and listen to what our soul wants, but I do love dreaming some big dreams in Wild Mode!
What is your partners least favourite mode and why?
Wild mode because my patience is very low and my tolerance for things which don't fit my vision is very small!
What is the craziest thing you have done in Wild mode?
I suspect it was packing up our lives and travelling Australia in a caravan, I didn't realise it was wild mode back then but what else would cause you to turn your life around in the space of 3 months, we had never even been caravanning before!!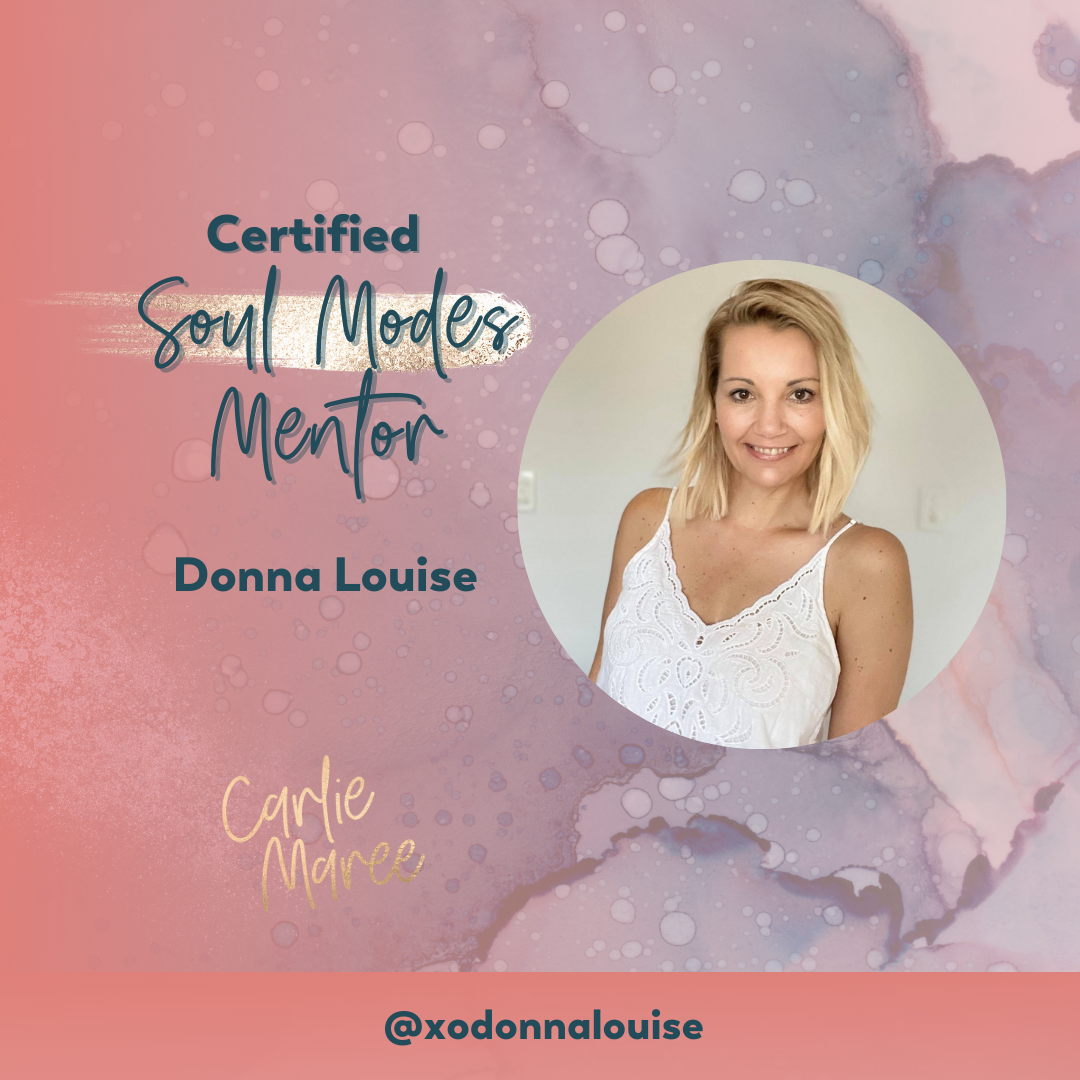 About DONNA MARKS
I am a confidence and business coach, certified hypnotist, social media strategist and have help hundreds of women create their own businesses, leave the 9-5 and live life on their own terms.  I am a wife and mother of 2.  I love great humour, chocolate and good coffee!
What is your work in the world?
I am here to help as many women live their dream life.  I feel like it is my life's mission to help women break the glass ceiling of what they can achieve in life.  They can be a mother, break the shackles of the 9-5, have their wildly successful business whilst spending time with their families.  I want women to realise that we all suffer from confidence issues, including fear, anxiety, imposter syndrome and so much more whilst on our journey and it is a constant practice.  I show them in my coaching programs and mentoring programs that with the right tools including understanding soul modes, personal development and hypnotherapy that this is absolutely possible.
Favourite Mode and Why?
Wild without a doubt.  However, in saying that a Wild Donna everyday is dangerous.  I love all of them because I like riding the wave.  And it is just figuring out how to manage them.  There truly is no one better than the other because I need them all.  It wasn't until I read and studied the soul modes that I realised I wasn't going completely MAD – lol!
Partners least favourite mode?
Yep, I am sure it would be Bear.  Because the kids can run a muck on their IPADS (they are quiet),  there is no routine, no dinner, and I am usually in bed with a good book.
Craziest thing I have ever done in Wild Mode?
Quit my 9-5. Turned up to work one day, sat down typed out my resignation (not how I thought my day was going to start), gave it to my boss, got to lunch and never went back.  I then spend the rest of the day shopping……. Mind you I am still paying it off!!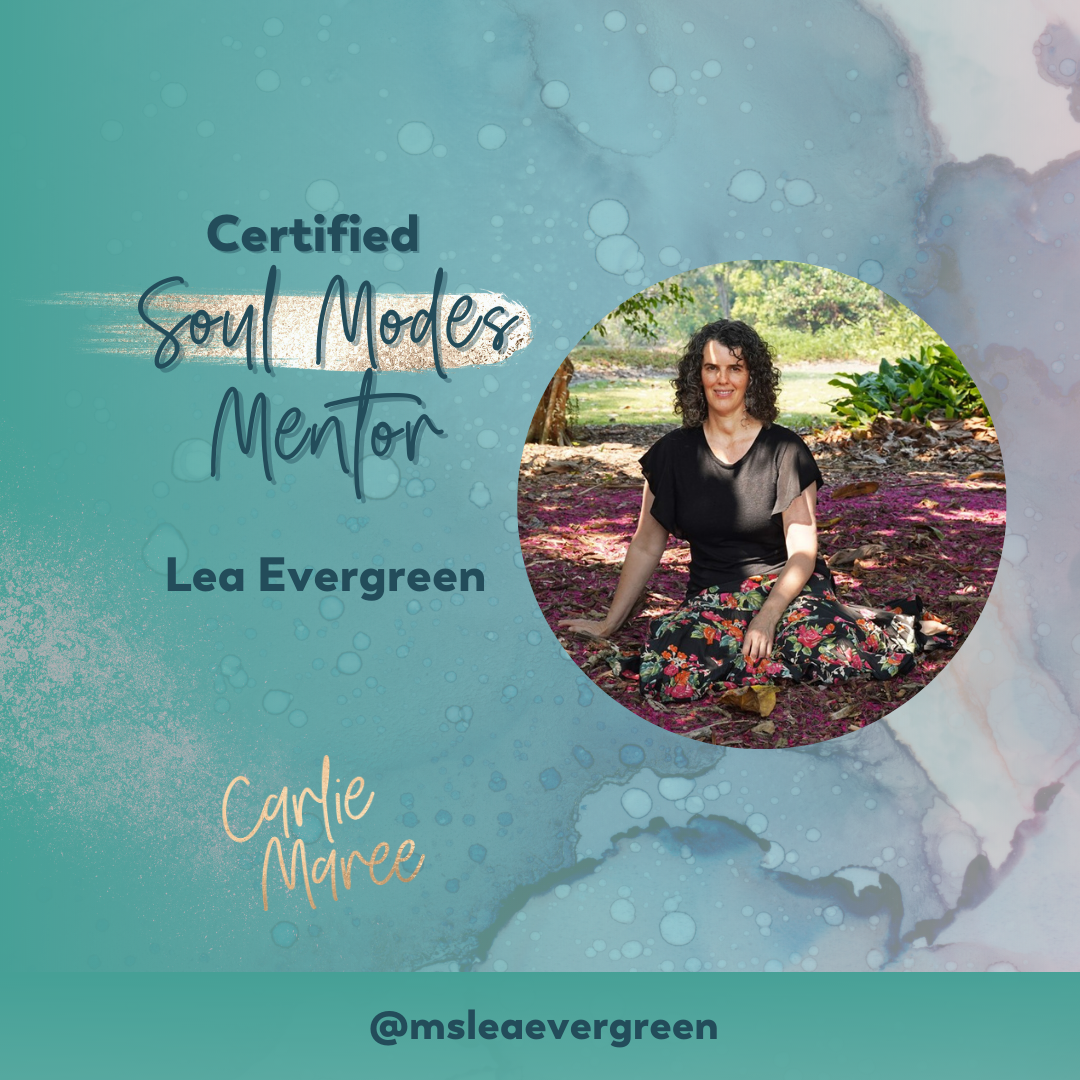 About LEA EVERGREEN
A little about you…..
I am a crazy creatrix always up to mischief in a mystical way. 
What is your work in the world?
My work in the world is to share my inner adventures in art and awareness. I teach and share the ancient art of weaving in a contemporary setting of seeing women come back to the source of Pure Creativity and Joy. I also teach and share two movement mediation practices that support in finding conscious embodiment and integration of Awakening. 
What is your favourite mode and why?
I love Bear and I love Wild, the full experience of being woman, I love the deep inner restedness of Bear and I love the untamed boldness that cuts loose in Wild.
What is your partner's favourite mode and why? 
My partner loves sparkle mode he melts with all the loving looks that I beam at him.
My partner and I love the ease of tuning into each other that the modes give us, He experiences the modes too so we are super wonderful to each other in Sparkle and super reckless with other in Wild,  super caring with each other in Bear and super optimizing of the possibilities of getting shit done in Super.
What are the craziest things you've done in wild mode?
Decided to move house
Declared that I would do an expensive course
Cleaned out all the wardrobes
Decided to go overseas for a retreat
Cut my own hair in iso!
About JESS BYRNES
What is your work in the world?
I am in the world to make an impact. I am driven to changing lives through educating, empowering and facilitating business owners to succeed. I do this through mentoring programs, online courses and done for you services such as social media management. 
What is your favourite mode and why?
Super mode – the sense of accomplishing things and ticking things off my to do list really fills my soul and excites me. 
How does knowing about your modes impact your relationships with those around you?
Knowing the modes helps me understand how I respond to different situations for example when my girlfriend asks for advice, when in wild mode it is a power rant coming at her vs sparkle mode where it is a gentle conversation and a day at the spa. 
What is the craziest thing you've done in wild mode?
Piercings, tattoos so far