(Organically) standing where they can see you.
(Organically) standing where they can see you.
This is the 'being stumbleuponable' course.
This is about making big, bold, brand-building moves.
This is about getting in front of new eyes and reaching new hearts. 
Get instant access to the core curriculum, including:
1️⃣ Nail your bio, make it punchy, and update it everywhere. You'll want a short version, a long version and a micro version. A first person one (I, me) and a third person one (she, her) for when you're being profiled. You'll need it for all the points that come next.
2️⃣ Articles. Pick five topics you know you can add value on, and pitch articles to all your favourite magazines and online blog sites. I did this early on and got my first 1k followers very quickly.
3️⃣ Podcast interviews. Each week I apply to go on other people's podcasts. I have it down to a fine art and it is one of the funnest and easiest brand building activities I do.
4️⃣ Guest mentoring in groups. Lots of peeps run groups full of the kind of people who would love your stuff. And they are looking for guest mentors to come in and bring value to their peeps. That can be you.
5️⃣ Online events. You may be here right now because you came to an online event I ran. You might have already been following one of the speakers and then discovered my page as I was the organiser. I've run five big online events and they've been huge for creating spikes in my likes.
6️⃣ A special day, a movement or an awards event. Have you seen National Be Kind Day? The Inspiring Mum of the Year Awards? The MAD Woman Awards? #cardhugs months? All normal people doing extraordinary things. You can do that too. It's not as hard as you think.
7️⃣ Linkedin. It's not stuffy and lame anymore. As a podcaster or speaker, it's gold. You can make some great connections there are seek out some awesome speaking gigs.
8️⃣ Headshots, cover photos, featured photos. Paula Ivy joins us this week to get your visuals sorted.
9️⃣ Collabs. I pop up in other peoples courses. They pop up in mine. Recently I ran a course with two of my clients. We all got exposure to each others audiences, and we get to create really unique and extra valuable experiences for our peeps. So cool.
🔟 Shareables. My favourite way to get spikes in likes. Make a thing that people want to share. I have SO much to say on this.
AND 
To celebrate the 2021 re-launch of Reach, there will be two new bonus modules added, including:
'The mindset of being for the masses' 
Plus
'Five new moves to make in 2021' 
This is the 'putting-yourself-out-there' course.
Are you ready for some #spikesinlikes?
Let's do this.
Content is accessed via a membership site and comes with optional access to a private Facebook group to celebrate and connect with others who are ready to shine in whole new ways. 
Here are a few words from some of those that have been through the program
This is so bloody good Carlie. To be honest, I thought Bios was going to be such a snooze fest- like something you just have to do because you need to have a bio so you sit through a training. I should have known you would find a way to even make this stuff great and that nothing with you is ever boring or something to just get through. I seriously just feel so excited for business after all this and I have so many ideas!
I cannot believe the great response I have gotten from my first article.
I posted it on my personal page something I haven't done in the past with blogs. I also got an email from one of the editors at Elephants Journal saying that they liked my piece 😍
I am adding writer to my bio.
It's such an awesome course! One of the best I've ever done.
Reach: pay in full
$777 AUD
Want to super-charge your growth? Choose the 'study support' option and I will be right there in your ears as you do the program. Study support includes the ability to message me anytime for help implementing and integrating the work we do in Reach with your life and business. I respond 4 days a week and will get you moving like never before. 
Reach: course + study support
$2999 AUD
Reach: course + study support
payment plan
Or you can 'rent it'as part of the Mastery Pass and get 12 months access to this course plus all my other signature courses.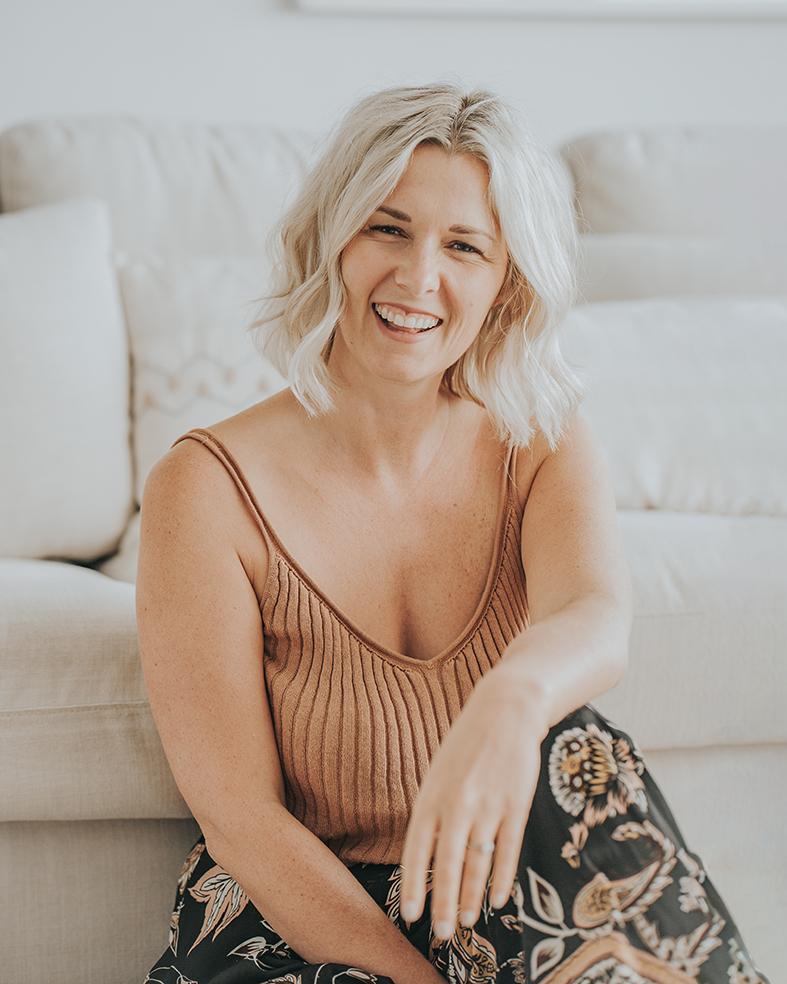 About Carlie Maree
Carlie Maree is the master of motivational intelligence.
She's a Wall Street Journal bestselling author, online educator, renegade researcher, sought-after speaker and creator of the binge-worthy podcast 'Genius Unleashed'.
With her bold teachings and revolutionary frameworks, she empowers women all over the world to live differently.
She has a deep understanding of how women work - what motivates us, what drives us, and what holds us back.
And since coming out in 2019 with her ground-breaking book and Netflix-style documentary, she's holding nothing back.
This woman is the real deal. She's here to change everything.