INTRODUCTORY PROGRAMS
These are for you if you are in the early stages of doing your work in the world
Get all of the above as part of The New-to-Biz Bundle
Get all three of the above as part of The Business Bundle
Get all three of the above as part of The Ascension Bundle
Get all three of the above as part of The Power Bundle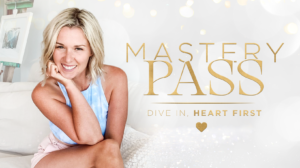 This is a really cost-effective option because you're 'renting' the courses rather than buying them. You get 'the master key' to everything while you're enrolled. It's a great way to get yourself to 'do the work'.
The Master Key to all of my courses for 12 months.
And membership to Formidable Women Mastermind
PLUS
A 1 hour study planning session
The option to add on 12 months of 1:1 study support with me.
Dive in, heart first.