🎙 M E S S E N G E R : Being binge-able online 🎙
I am not a marketer. I am a messenger.
What do you feel in your bones when I say that?
I believe we all have a purpose, and that some of us are here to be messengers.
We have a message for the world, wisdom to share, life experiences that are valuable for others on a particular path.
We feel called.
Called to lead, called to pioneer, called to discover, called to adventure, called to light the way.
You'll know if it's you.
Because you'll feel that itch.
A message locked inside you eventually starts to scratch to get out.
A message released is indescribably satisfying.
And invigorating.
It's ecstatic.
And it's a really exceptional way to grow a following of people who love to buy your stuff.
M E S S E N G E R is all about being binge-able online.
It's about sharing your message and bringing your energy in a way that sweeps people up and takes them on a journey.
For six weeks we will work together to get your socials exploding.
This program is currently self study mode and the content is accessed through a private Facebook group.
You'll be able to connect with others who've completed the program and ask any questions of them, as well as Carlie of course.
Are you ready?
This is such an incredible space! The learning and energy is intense.
So much juicy content in this mornings session! I have gained so much from simply being exposed to this different, and permissive way of thinking about social media, business and soul work and how they all tie in together. My subconscious is really adopting these new beliefs fast! It's so exciting!
Carlie you teach the magic that I've been searching for my entire life

You have helped me better understand my creativity and bust my channel wide open.
The thing that you resist the most is where the most growth lies. I think for me that has been live streams. All the beliefs that I held around them have been clogging up my channel.
Yesterday I did my first live stream and I followed it up with a second one today. Just like you say, as soon as I live stream my channel opens like it never has before, it's like I have VIP access. I rewatch myself in awe.
I sat in the bath this afternoon after our session, rewatched the live stream that I did this morning and had what felt kind an outer body experience.
I was flooded with tears and the ideas flowed out of me. I wrote my most authentic post yet.
Thank you for being you and for the magic that you do in this world. I truly believe that anything is possible!
This course has been so amazing and life changing. My creativity is through the roof!
I have no shortage of things to write or say.
My offering has turned into a full blown women's mystery initiation program. I had no idea that was coming through me.
This has been the perfect route for me to begin, unblocking my channel and just writing and sharing has evolved and is evolving my message so organically and it feels so good!
Thank you for all of your support and energy making this experience so great!
Messenger: pay in full
$333 AUD
Or you can 'rent it'as part of the Mastery Pass and get 12 months access to this course plus all my others.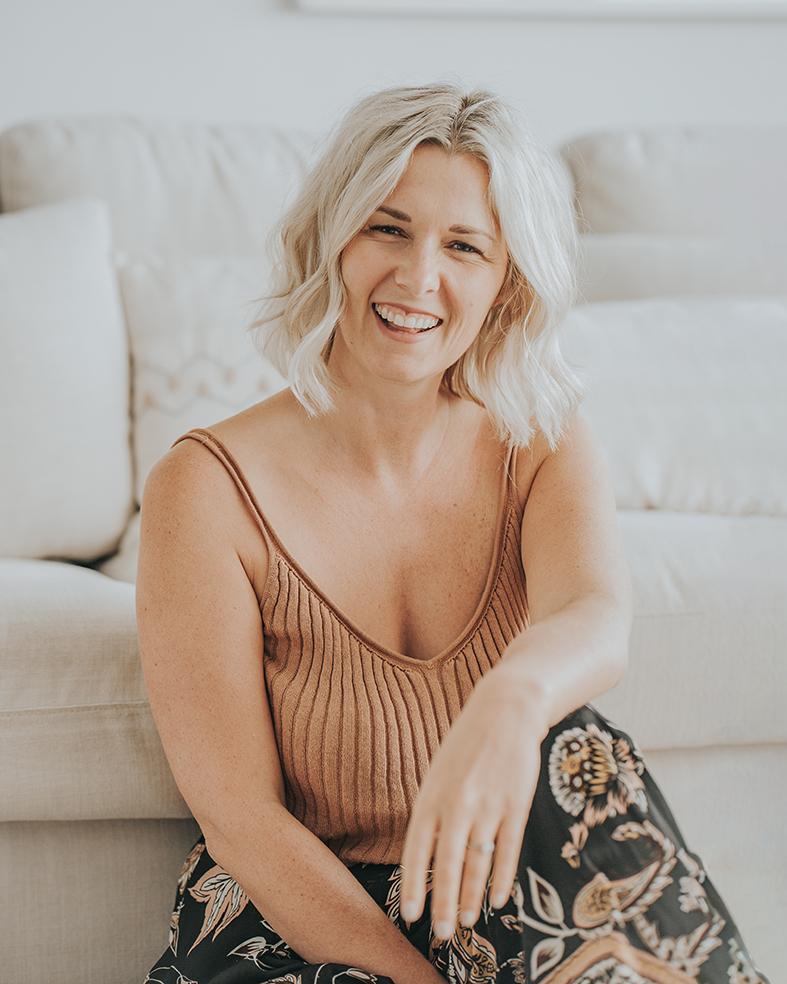 About Carlie Maree
Carlie Maree is the master of motivational intelligence.
She's a Wall Street Journal bestselling author, online educator, renegade researcher, sought-after speaker and creator of the binge-worthy podcast 'Genius Unleashed'.
With her bold teachings and revolutionary frameworks, she empowers women all over the world to live differently.
She has a deep understanding of how women work - what motivates us, what drives us, and what holds us back.
And since coming out in 2019 with her ground-breaking book and Netflix-style documentary, she's holding nothing back.
This woman is the real deal. She's here to change everything.